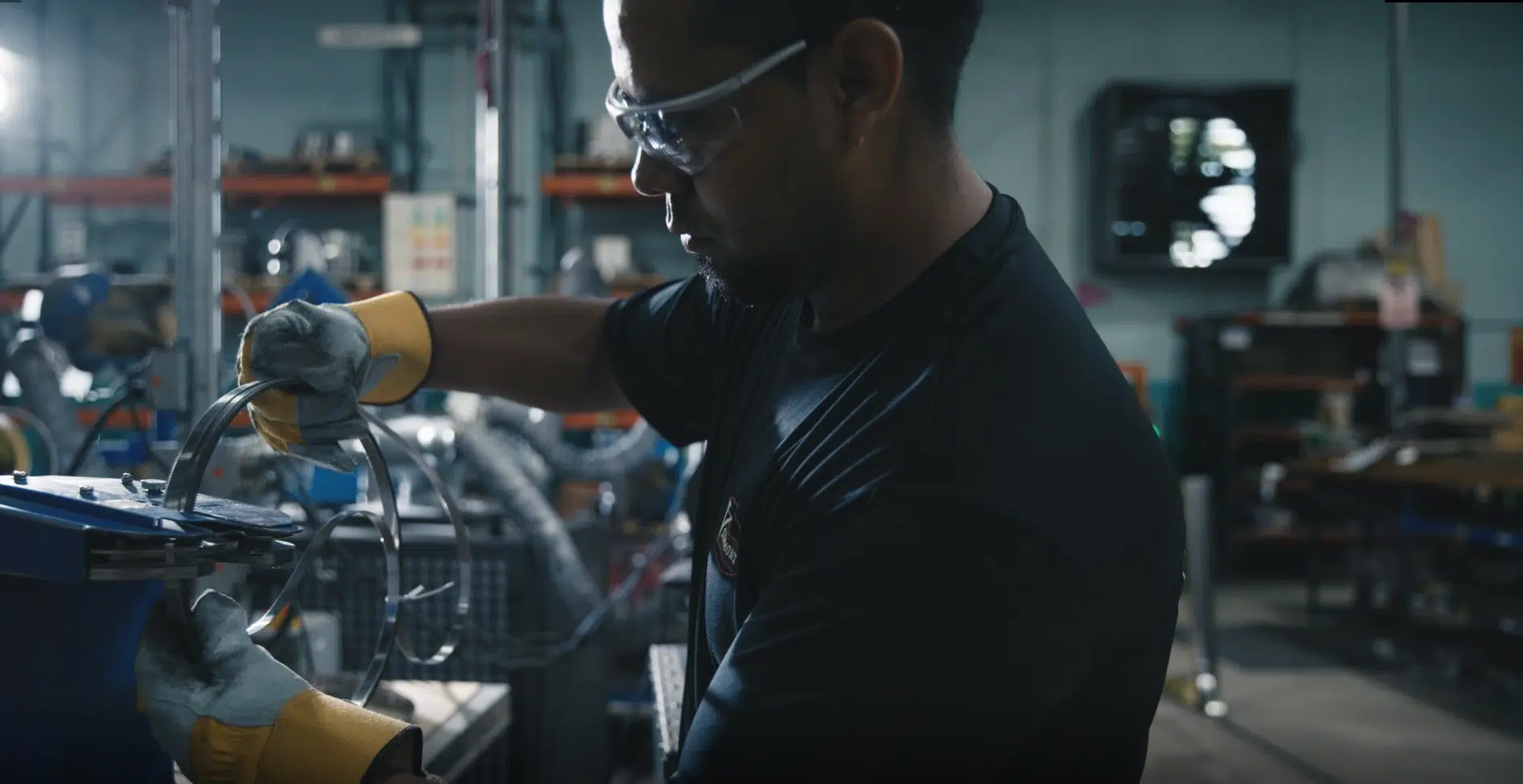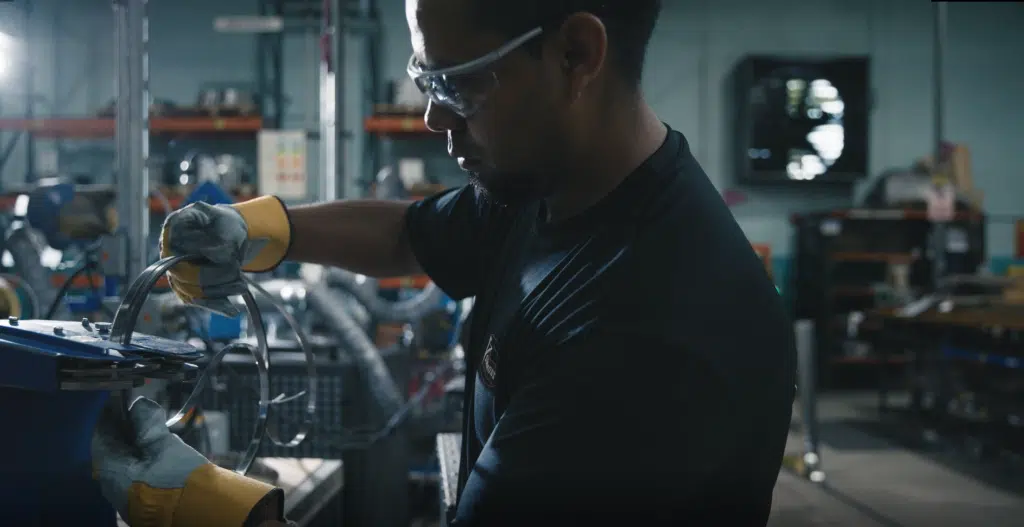 If you've gone looking for cutting solutions within the last 75 years, chances are you've heard of Simmons Knife & Saw. Maybe you've even ordered blades from us in the past. However, you probably don't really know who we are, what we're passionate about, or what's next for us. We'd like to fix that starting now.
Who We Are
Simmons Knife & Saw is a family-owned industrial saw blade manufacturer that's been around for the better part of a century. We didn't start out that way though. In 1946, Simmons got its start by manufacturing bread slicing cutlery. Since then, Simmons has diversified by expanding into different industries – like the foam fabrication and food processing industries (among others) – and designing new edge types for emerging applications.
"Simmons has evolved over the years. We're not doing the same thing we were doing when we started, we're not doing the same thing as when I started 20 years ago, or even 10 years ago," said Simmons' Director of Sales & Marketing Erin O'Brien. "Simmons' management helps the company evolve with the world, which keeps us relevant."
That evolution has led to significant growth for Simmons. We're hiring more talent as well as making and selling more product than ever before. We're innovating and learning about new ways to make new products to meet new and different markets. And we're doing all that while staying true to our roots and promoting a strong, familial culture for our employees, which we're very proud of.  
What We're Passionate About
First and foremost, Simmons is passionate about satisfying our customers. Making sure we're getting them the product they need on time and making sure it's up to our quality standards is always #1 on our list of priorities.
"We do our best to put the customer first in every department here, not just in Sales," said President & Owner of Simmons Colin Murphy. "Whether it be Accounting, Engineering, or Manufacturing, we always have the customer top-of-mind to make sure we're taking care of them as best we possibly can."
We're also passionate about the advances we've been making recently. Within the last 10 years, we've managed to cut lead times on many of our products in half. We're currently in the process of building new machinery and designing new processes to become more efficient in our manufacturing operations. We've never bought into the "if it ain't broke, don't fix it" mentality. We're always looking for opportunities to improve and implement positive changes to the way we do business.
Last but certainly not least, we're very passionate about our people. We love to see our employees be successful in their roles as it leads to greater job fulfillment for them, and, in many cases, new opportunities for them here at Simmons.
What's Next for Simmons Knife & Saw
It might not sound all that exciting, but for now our plan is to keep doing what we've been doing. By that we mean, we plan to dive deeper into the markets we're already in and continue to make significant investments to advance our product offering and manufacturing capabilities. Assuming we're right, that should lead to better service for our existing customer base and increase Simmons' ability to expand into new industries and geographic markets.
"We're a bandsaw blade manufacturer but that can mean a lot of things," said Murphy. "As the years go on, more and more specialty cutting applications will emerge. When that happens, we want Simmons to be at the top of that list when people are looking for cutting solutions."