1946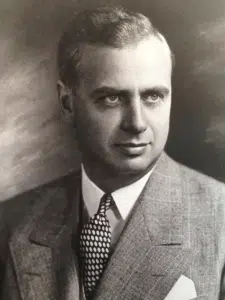 Simmons Engineering Corp. and Simmons Slicing Knife Company are founded by Harry Gustafson, Sr. Simmons Engineering Corp. begins producing bread slicing blades while Simmons Slicing Knife Company markets consumer cutlery. Both companies utilize the same production facilities in Barrington, IL while Gustafson, Sr. rents office space at the Merchandise Mart in Chicago to coordinate sales efforts and administrative duties.
1950
Harry Gustafson, Sr. passes away. His widow, Gertrude, and son, Harry Gustafson, Jr., begin rebuilding Simmons by consolidating its office and production facilities, relocating both to a single facility in Evanston, IL.
1953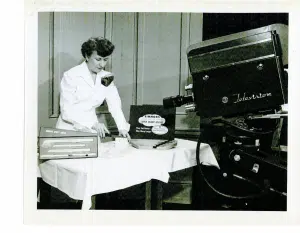 Welded-to-length Scallop edge blades become popular for band slicing of bread. Consequently, Simmons Slicing Knife Company's assets are sold off.
1955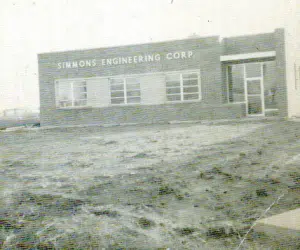 Simmons relocates from Evanston to a new facility in Mount Prospect, IL.
1964
Harry Gustafson, Jr. authorizes a 5,000 sq. ft. addition to Simmons' production facility, allowing him to build new production lines to address the need for other blade edges.
1970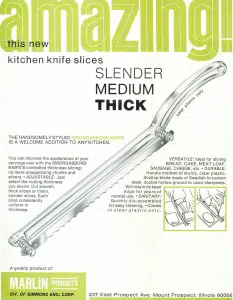 Simmons builds its first hard edging machine, paving the way for the reciprocating blades used on bread slicing machines which are still sold today.
1974
Harry Gustafson, Jr. authorizes a second 5,000 sq. ft. addition to Simmons' Mount Prospect location to accommodate its growing business.
Simmons starts producing Wide Knife edge blades, which are primarily used in foam fabrication.
1977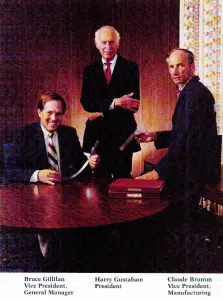 Bruce Gillilan, son-in-law of Harry Gustafson, Jr., joins the Simmons' team.
Simmons opens a subsidiary, Simmons Knife & Saw Company, in Santa Fe Springs, California.
1980
Simmons develops its unique Tru-Trak® process for its premium Wide Knife blades and registers it for a trademark.
1985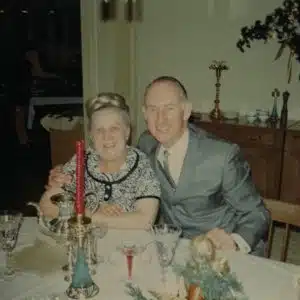 Gertrude Gustafson passes away, leaving Harry Gustafson, Jr. as the sole stock owner of Simmons.
1989
Harry Gustafson, Jr. shifts his role to Chairman of the Board of Directors and appoints Bruce Gillilan as the new President of Simmons Engineering Inc.
1994
Simmons purchases and relocates to a new 30,000 sq. ft. facility in Wheeling, IL.
1998
Simmons Engineering Corporation becomes ISO 9001 certified.
2007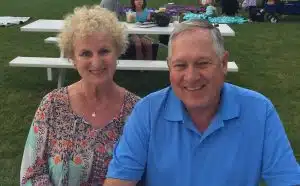 Bruce, and his wife Marta, purchase Simmons from Harry Gustafson, Jr. They become the third-generation owners in Marta's family.
2011
Colin Murphy, son-in-law of Bruce Gillilan, joins the Simmons team as Vice President/General Manager.
2013
Simmons introduces a new generation of CNC grinders, allowing faster throughput and tighter tolerances in blade production.
2014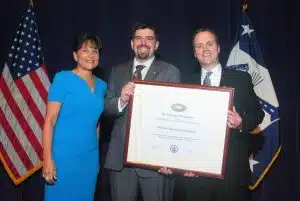 Multiple government agencies recognize Simmons' continual increase in export sales with a series of awards, including the Export Achievement Award, the President's E Award, the 2014 Illinois Small Business Exporter of the Year award, and the 2014 Governor's Export Award.
2015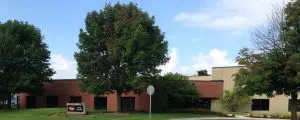 Simmons Engineering Corporation is rebranded as Simmons Knife & Saw and relocates to a new facility in Glendale Heights, IL.
The new facility doubles manufacturing floor space, making room for multiple new production lines.
2017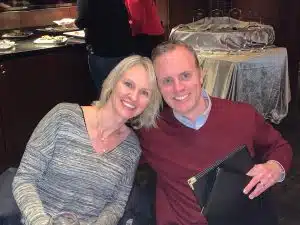 Colin Murphy and his wife, Kara, purchase Simmons from Kara's parents, Bruce & Marta Gillilan. They become the fourth generation to own and operate Simmons.
Present Day
Simmons continues to focus on its core values of Respect, Integrity, Passion, and Positive Attitude as it navigates through the complexities of a global pandemic and recessions. During these challenging times, Simmons continues to add employees and invest in new, more efficient machinery.