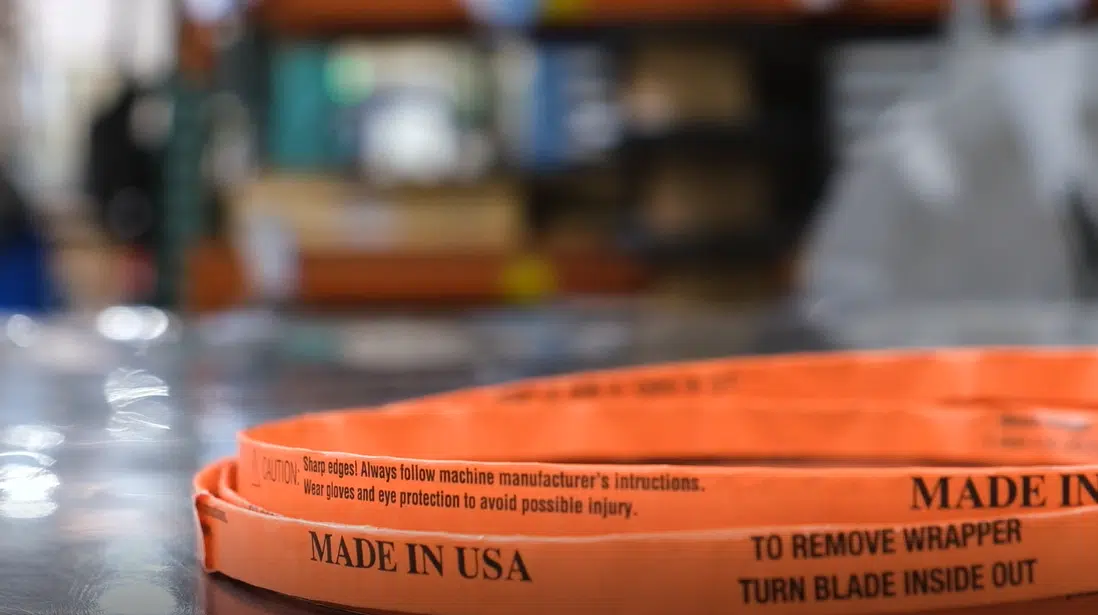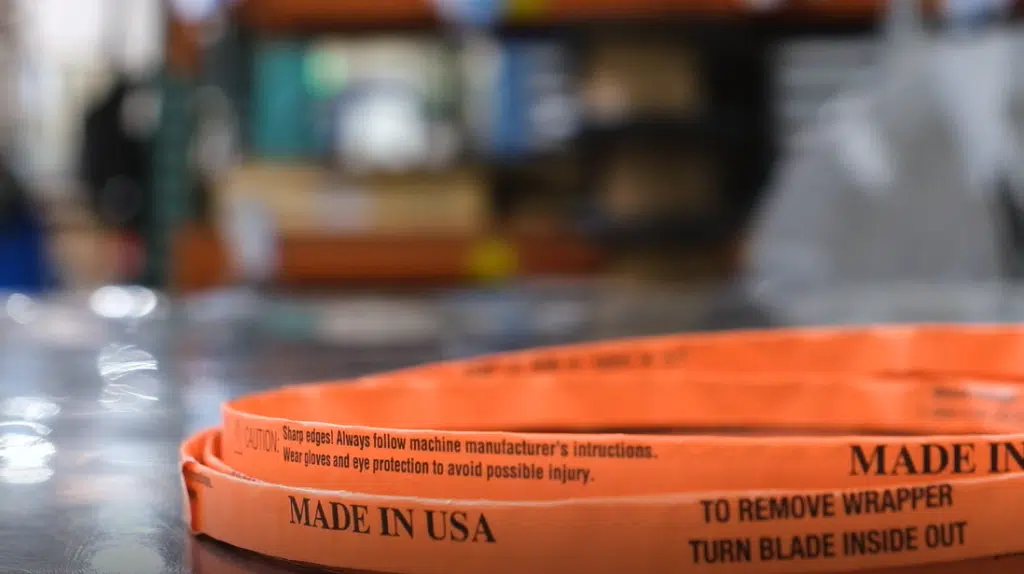 If you're not someone who handles butcher blades on a daily basis, uncoiling and unwrapping them can become a bit of a hassle. Since Simmons strives to eliminate our customers' hassles wherever possible, we decided to put together this video on how to quickly uncoil and unwrap your butcher blades.
Press the play button below to get started.
Once you've unboxed your butcher blades, remove any twist ties holding the blade together.
Once that's done, separate the coils of the blade until it looks a figure eight. One end of the figure eight should be a double coil as seen in the video.
Next, using the hand that's currently holding the single coil side of the figure eight, grab the lower end of the top coil on the double coil side, or the section of the top coil closest to the center of the figure eight.
Then, extend your arm and let go of the blade with your other hand. Assuming you've followed all the steps correctly, the blade should open up just like this.
To remove the paper wrapping, simply turn the blade inside out.
Then, unfold a small section of the paper wrapping so that the blade is exposed.
Finally, grab the exposed steel with one hand and use the other hand to swiftly pull the rest of the paper wrapping off the blade. It should peel off easily.
For more bandsaw blade best practices, check out the rest of our blog or contact us today.