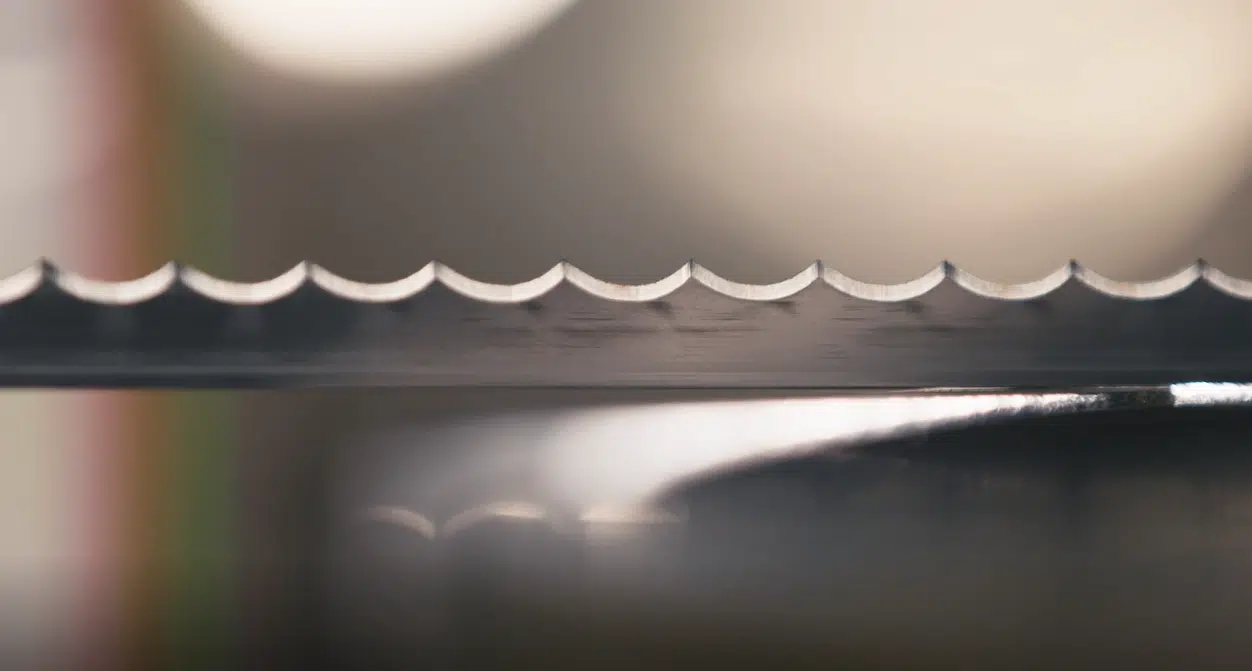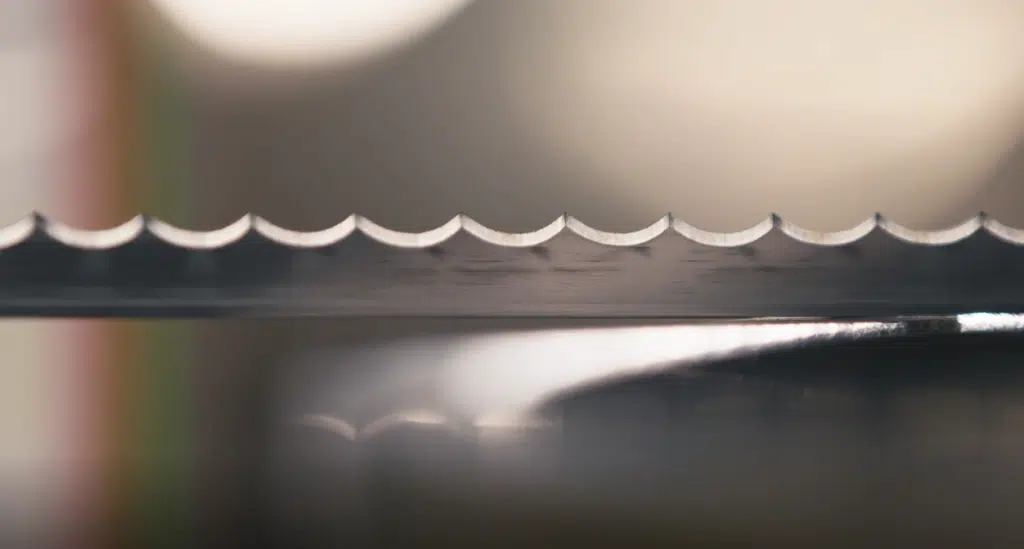 While it may not seem important at first, the extent to which you tension your bandknife or bandsaw blades can literally make or break your finished product. That's why it's imperative to properly apply blade tension before you run it on a bandsaw and look out for signs of under or over tensioning while it's in use.
If you've ordered a new bandsaw, the manufacturer will typically set the blade tension for you. However, if you're tensioning the blade yourself, then you should know there are two ways to go about it: manually or automatically.
MANUAL BLADE TENSIONING
Manual tension can be applied by springs or spring washers. However, the washers and/or springs will eventually collapse over time. This will cause the blade to overtighten and usually results in premature blade breakage. If this occurs, Simmons strongly recommends contacting the machine manufacturer for replacement parts and correct settings for the tension.
AUTOMATIC BLADE TENSIONING
Automatic tensioning is applied through a pneumatic cylinder (air over oil). This tensioning method tightens the blade to a pre-determined level, which can usually be read off a dial indicator. Normally, automatic tensioning is very consistent. However, low air pressure or water in the air system can affect it.
No matter the method, after you tension your blades, you should look out for the following signs during normal cutting operations.
SIGNS OF AN OVER TENSIONED BLADE
Hairline cracks develop in the gullet of toothed blades.
Hairline cracks develop on the back edge of the blade.
Premature blade breakage, typically a straight break.
SIGNS OF AN UNDER TENSIONED BLADE
The blade is not cutting straight.
The blade is leaving marks or shadows on the material being cut.
To recap, consistently and properly tensioning your blades will reduce the risk of premature blade breakage and ensure your blades run smoothly until the end of their natural life. Simmons' blades (depending on the width and thickness) are made to withstand a blade tension range of 16,000 – 21,000 PSI. Feel free to use that as a guideline. However, to confirm you're getting consistent tension readings, you should measure tension during each installation of a new blade on your bandsaw machinery.
Want to get extremely accurate blade tension readings in a cinch? Contact Simmons today to try one of our tension meters!