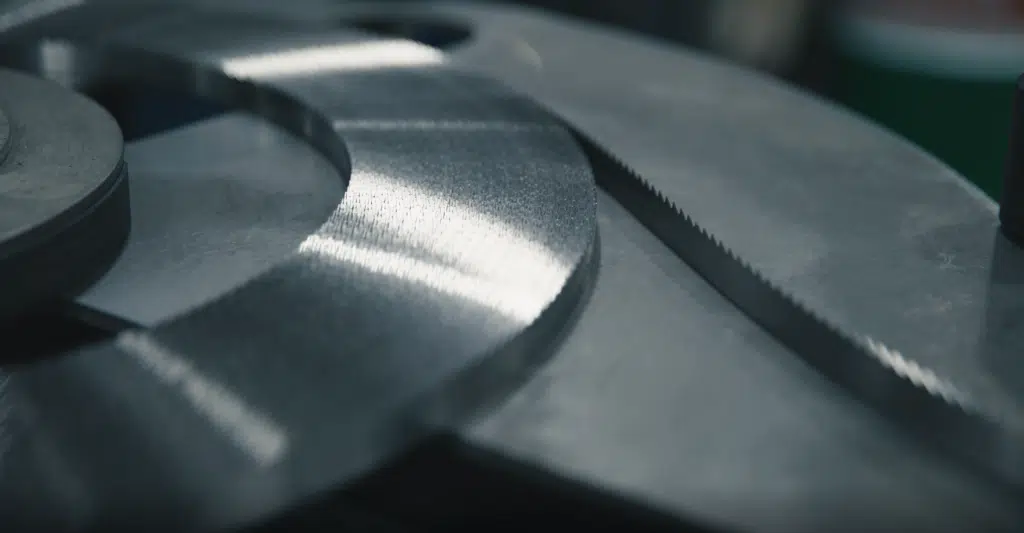 Does your business cut bone-in or boneless meats using food processing machinery from OEMs like Butcher Boy, Grasselli, Grote, or Hobart? Or are you fabricating foam sheets using peeling and splitting machines from OEMs like Baumer, Edge-Sweets, or Fecken-Kirfel? If so, it's likely tempting to simply order replacement blades for those machines from the same OEM.
However, while that may simplify your equipment ordering process, there are some compelling benefits to ordering your replacement blades for OEM machines through a blade manufacturer like Simmons instead. Let's get into it.
Blade Pricing
Let's face it. Blade costs are top of mind for anyone engaging in high volume cutting operations. Depending on who you're working with, ordering replacement blades from an OEM isn't always the most cost-effective solution. Fortunately for you, blade manufacturers like Simmons offer an economical alternative without a drop off in blade quality.
Blade Quality
After pricing, the next question we get from potential customers usually revolves around blade quality, which makes sense. If you're considering ordering blades from another source, you want to make sure your cutting operations remain uninterrupted.
We can't speak for other blade manufacturers, but the majority of Simmons' customers report that our replacement blades for their OEM machines perform just as well as blades ordered directly from the OEM. You don't have to take our word for it though. Contact us today and we'll send you some sample blades so you can try them out for yourself.
Extensive Blade Inventory
When you place an order for a product, you'd like it to arrive as soon as possible, right? Unfortunately, global supply chain issues have drastically increased lead times within the last couple years.
Ordering from a blade manufacturer like Simmons offers the benefit of reduced lead times. For example, Simmons stocks a significant quantity of Grasselli blades. As a result, we're usually able to ship out an order of Grasselli blades the day after the order is received.
Bottom line, if you're using OEM machinery to cut high volumes of really any material, then you should consider ordering replacement blades from a manufacturer that solely produces blades. Not only will you find lower prices and comparable quality, but, depending on the manufacturer, you may also find a single source for all your replacement blades.
Contact us today to learn more about Simmons' replacement blades for OEM machines or click one of the buttons below to request a quote now!