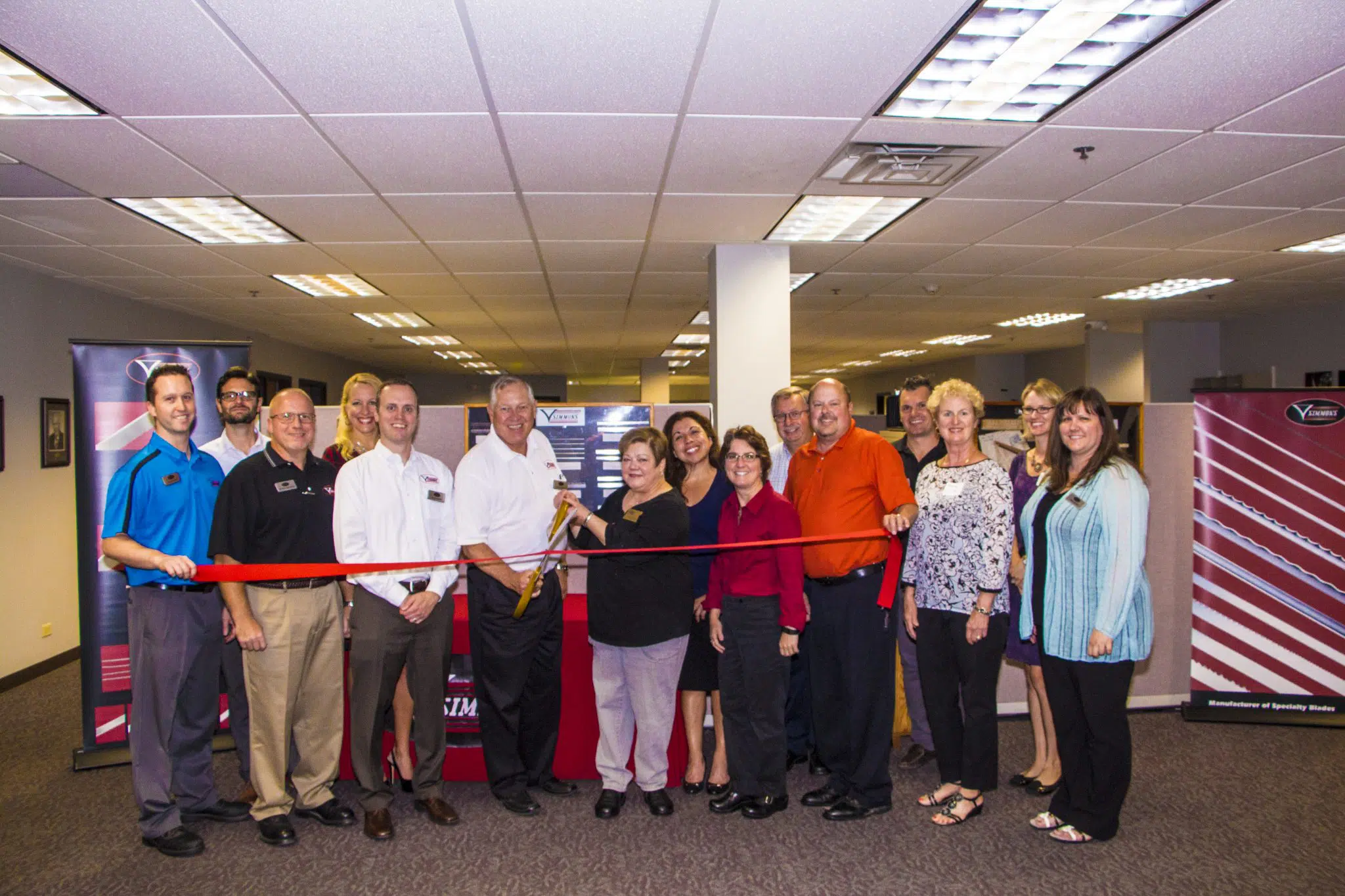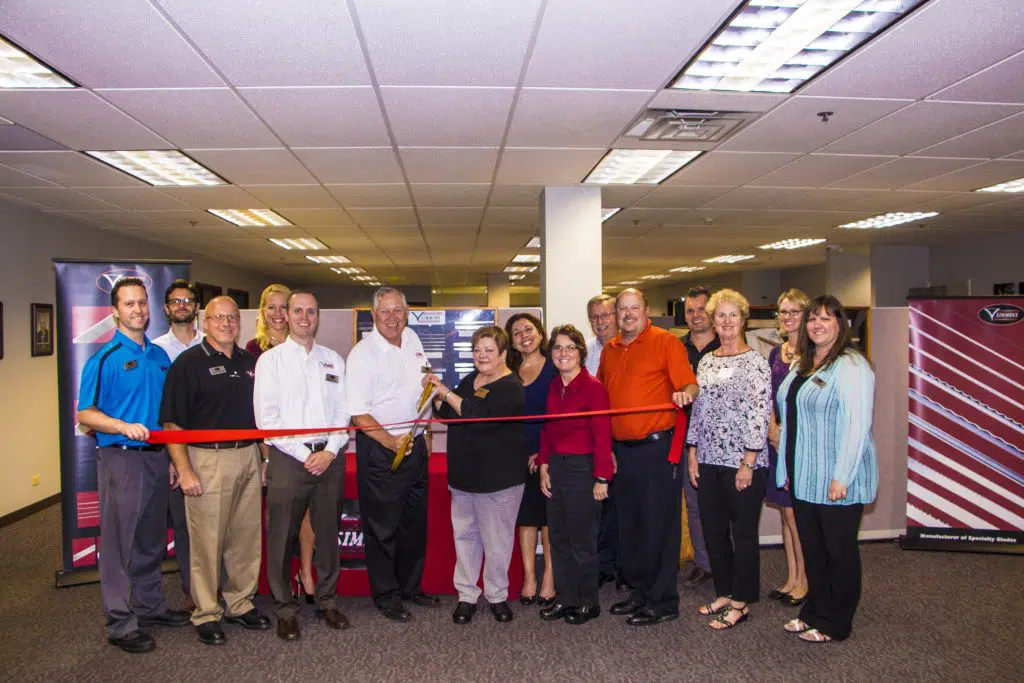 Simmons Knife & Saw hosted a ribbon cutting ceremony and open house at our new facility in Glendale Heights, IL on September 10, 2015. Attendees included officials from the Village of Glendale Heights, neighboring companies, and various individuals whose efforts contributed to the realization of this upgraded facility. Glendale Heights is just 20 miles southwest of Simmons' previous location in Wheeling, IL.
Though it had been discussed for some time, the decision to find a larger facility was prompted by growing sales numbers and the consolidation of Simmons' California and Illinois operations in 2014.
"The new plant doubles production floor space, allowing us to add production lines as we see fit and improve operational efficiencies to meet an expanding market," said Colin Murphy, VP/General Manager of Simmons. "This move positions us to continue to remain competitive with the ultimate result being improved customer service and satisfaction." 
About Simmons Knife & Saw
Since 1946, Simmons Knife & Saw (formerly Simmons Engineering Corporation) has been a supplier of cutting blades for industrial use. Simmons uses the highest quality steel available to manufacture its extensive selection of blade sizes and edge types, offering customized cutting solutions to the foam fabrication, food processing, metal cutting, and packaging industries. World-class quality in manufacturing, innovation in design and product development, and exceptional customer service have become Simmons' trademarks as the company continues to meet constantly changing user demands worldwide.