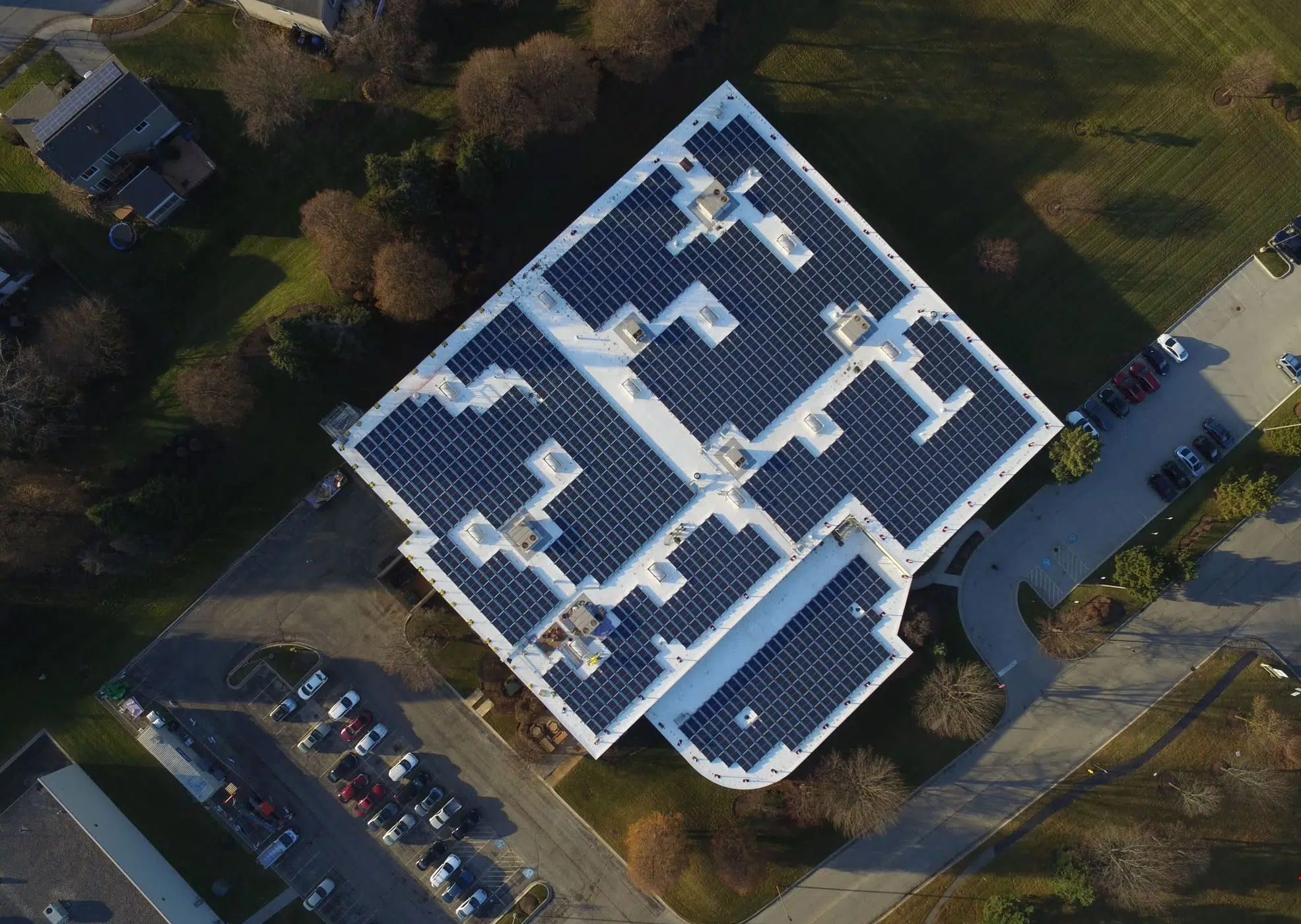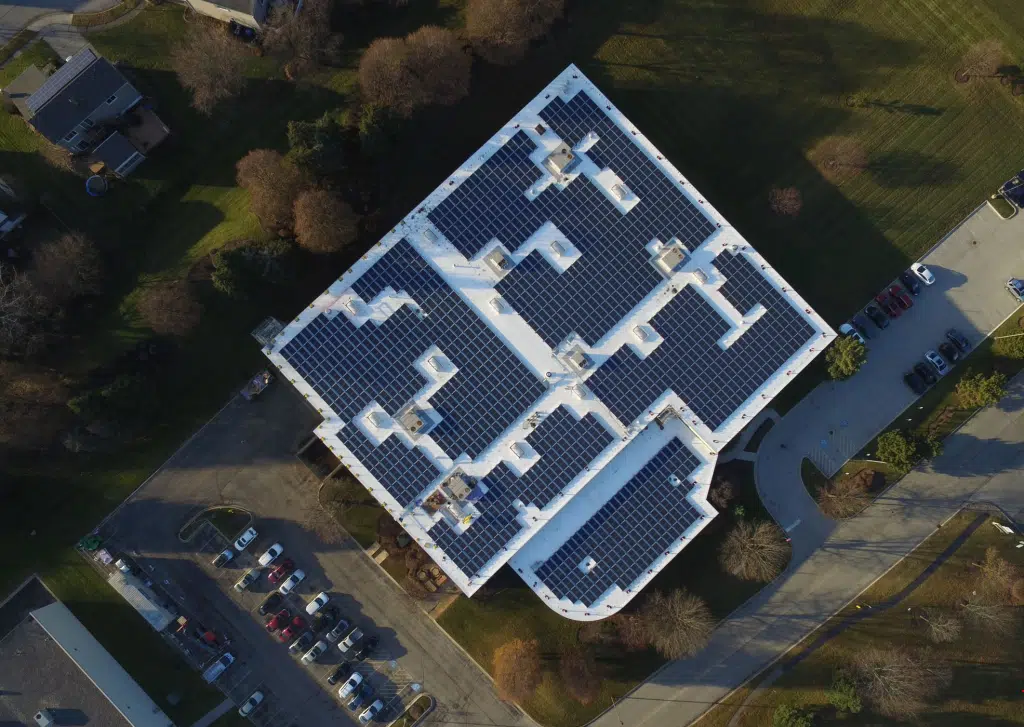 Simmons flipped the literal switch and began generating solar energy! Over 1,200 solar panels were installed on the roof of our Glendale Heights location, which will generate approximately 560,000 kilowatt hours of electricity every year. That will cover about 70% of Simmons' annual electricity usage.
However, while saving money on the electric bill is something to get excited about, we'd rather talk about the positive impact it will have on our environment. The amount of energy created by the solar panels is equivalent to:
Powering 67 homes for a year
Driving 82 cars for a year
Using 16,000 propane cylinders
Burning 423,000 pounds of coal
Simmons is incredibly proud of this investment and the good it will do for our environment. Our employees have expressed interest at the updates shared throughout the installation process, and some are even talking about installing their own solar panels at home. Now more than ever, Simmons is confident in the knowledge that our customers and vendors can be proud to do business with a socially responsible company. Furthermore, we hope this news will inspire others to join the clean energy movement!