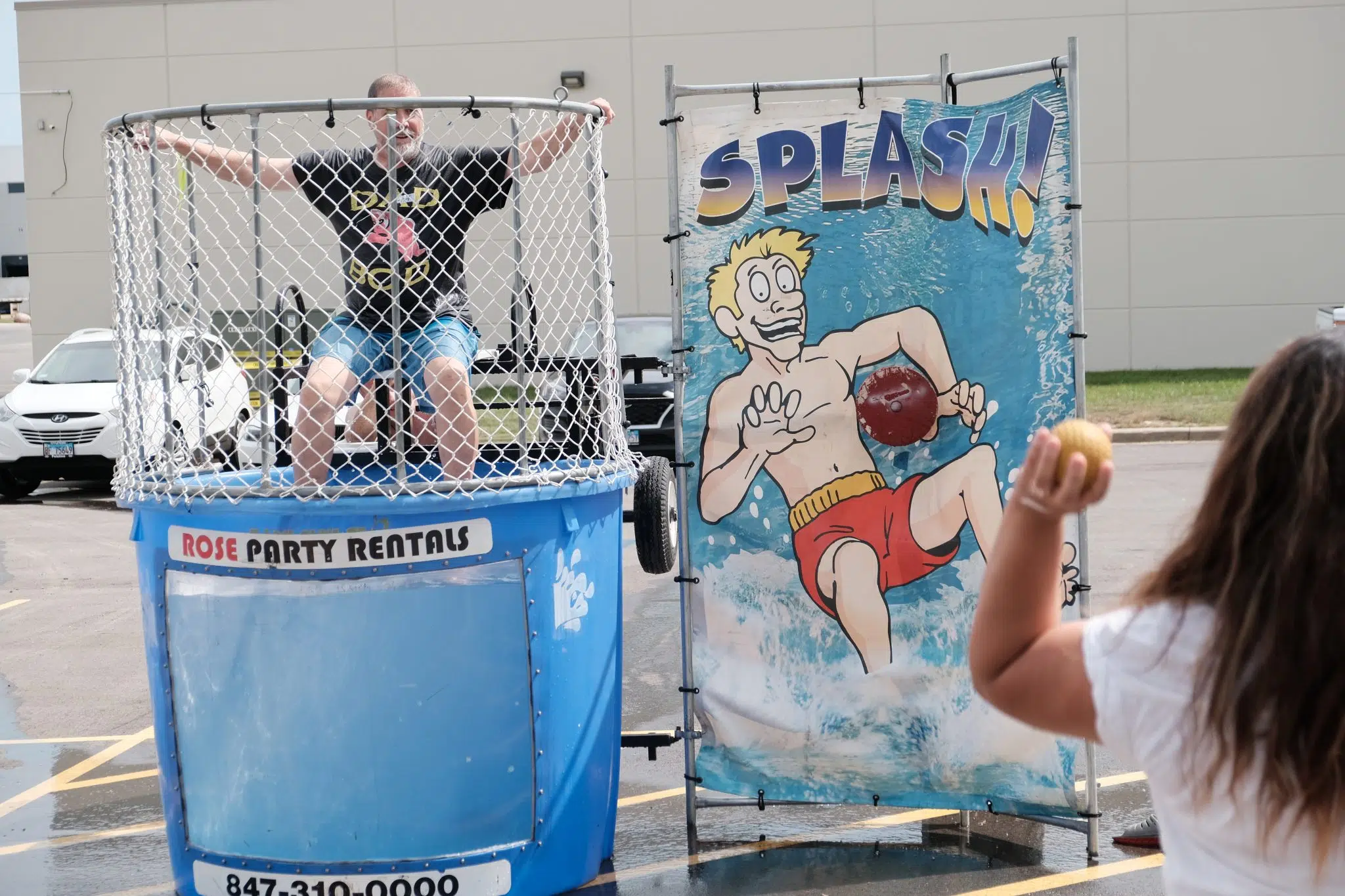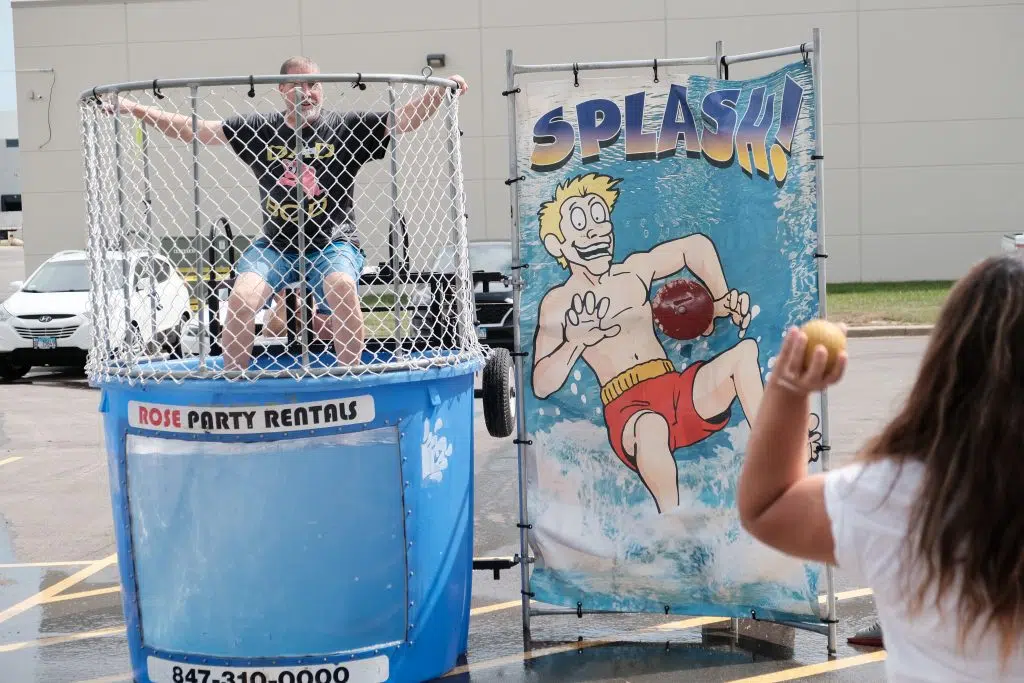 Three years ago, Simmons' employees were given the opportunity to pay a small fee to drop their managers into a dunk tank in an effort to raise funds for St. Jude Children's Research Hospital. The event was a splashing success and everyone involved was excited to repeat the event the following year. Unfortunately, the Covid-19 pandemic threw a wrench into those plans (and many others) and the management team decided to delay the event until it was safe for all employees to participate in it.
That long-awaited moment finally came this week! This year, Simmons added a few more managers from various departments to its dunk tank roster, which encouraged employees of all levels to participate in or watch the spectacle taking place. All told, Simmons' employees raised $670 for the Ukrainian Red Cross, and the company matched that amount, which put the overall fundraising total at $1,340!
The Ukrainian Red Cross' mission is to deliver emergency aid, including food, bedding, water, and hygiene items to those affected by the war in Ukraine. They're also focused on providing medical care to the wounded and first aid training to Ukrainian citizens as well as helping refugees reconnect with missing loved ones. To donate or learn more about the Ukrainian Red Cross, please click here.