CNC
Simmons produces high quality, affordable contour cutting blades designed for use in a wide variety of machinery. Simmons can produce cut-to-length blades for oscillating machinery, welded bands for continuous band saws and coils of material to allow for the flexibility of cutting or welding of your own blades.
CNC blades are manufactured in many edge configurations. Knife edge and 24 teeth per inch (TPI) are recommended for soft foams, 18 TPI for medium foams and 14 TPI for heavy foams. Our newest CNC blade, the Micro-A, provides a more aggressive alternative to our 14 TPI. Some cutting applications require a smooth finish, but still need the aggressiveness of a toothed blade. The flat tooth blade gives you just that. It is available in 14, 18, and 24 TPI. Additionally, other tooth configurations are available by quotation.
Consistently delivering high-quality blades has been key to Simmons' success throughout the years. As part of our reliable welds guarantee, if a Simmons blade breaks at the weld, just let us know and we'll replace that blade for you.
We stand behind our workmanship, and even when we're not at fault for blade issues, we frequently invest in analyzing the cause of the blade's failure in order to educate our customers and help them correct the source of the issue in their facility.
Foam (various densities)
Insulation
Double Edge Single Bevel (ASSB)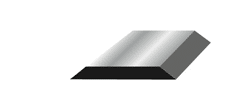 Single Edge Single Bevel (ASB)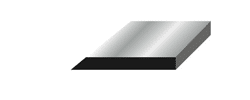 Double Edge Double Bevel (ADDB)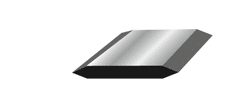 Single Edge Double Bevel (ADB)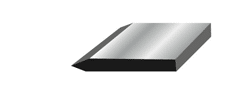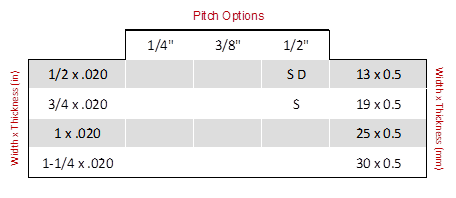 The following options are available. Non-Standard order minimums may apply.
Single or Double Bevel
Custom Tooth Configurations Available
Available as Bands, Coils, or Cut-to-Length
Like what you see? Request a quote and a member of our team will be in touch shortly!